Everyone who thinks that my room is the house in which I live. Yes, this room is located in my house, but it was created specifically for work. This shows my respect for you and the importance of my work. My house looks a little simpler, but I want it to be the same as behind my back. It's my dream to live in a beautiful house. I love everything beautiful and real. I am striving to develop my business and I want to get into the top 100. I think all models dream about it. And this should not be condemned. Every person deserves to rise to a height. Thanks to my loyal fans, I hope that this will be the case.
I love sex and I love to dominate! I love it when men growl from my caresses and fantasies! I love long foreplay, and I like to be on top or stand like a dog. I do not know how to talk about sex, I like to do it. But I like it when you write me your fantasies, and it excites me. But, like any woman in real time, I am not excited by one short vibration of a virtual toy. If you want to see a real orgasm and passion, you will need time and tokens for this. I love men who know how to bring me to orgasm. I am a mature woman and I love professional partners. If you are like that, then I'm waiting for you in my room. Show me what you can do! What kind of penises do I like? Size usually does not matter, only your ability to love matters!
There are a huge number of models on this site and you can see that some of them are in the top 100. But did they deserve it? I'll say no. Why? Yes, because many people have an agreement with the guys and with the purchase of not expensive tokens. Is this a fair competition? Of course, everything is bought and sold in the world and many victories are dishonest. But I don't want to be at the top undeservedly! I want a real appreciation from those who appreciate and respect me! And I know that my men will find me and help me become the highest! On the site, models sell their phone numbers for communication, although this is a violation of the security rules of all sites. I won't do it for any money. So don't offer me your phones. For this, there is my Twitter, and I can communicate with you there or plasma. I don't use other social networks in my work. There is no need to confuse my personal life and work. I care about my safety, and it is more important to me than money.
I dream of building a house for my family, where I will enjoy comfort and love. Harmony is my dream and I always go to this dream! I dream of having a good car for traveling and being healthy for a long time. I dream of being useful to humanity with my inner beauty and charm. After all, there are so many lonely people who need support now. I want to travel more around the world and get to know other countries and people. In order to be free in my desires, I need money. Thank you to everyone who gives me their tokens and helps me realize my dreams! Many thanks to my men who love me and are devoted to me! I appreciate your generosity and attention! I bow low to you!
Have you ever been to an expensive restaurant? Even if you haven't been, then each of you dreams about it. What would you order there for yourself? Surely not a hamburger! So my room is an expensive restaurant! My prices are how I rate myself! I have gorgeous breasts and everyone who has seen it knows about it. I have a beautiful hot pussy, which I serve to you on a golden platter in a hot form under a lid, from under which steam comes! Don't tell me it's expensive! It costs a lot more than you pay! But it's worth paying for it and enjoying it!
I love to tease and let you fantasize. I believe that beauty will save the world! I am a woman who has reasonable ambitions and desires. I don't want anything out of the ordinary. I am a mature woman who appreciates herself and her body and I am not going to be something that I am not. Let's respect each other! I do this every day, before going on the air, I decide what to wear to raise your mood and emotions, because I care about how I look and what feelings I will cause with my appearance. And this means that I respect you! I love my job and respect my guests, but work should bring income, I need money for food and bills, for clothes and jewelry, cosmetics and doctors. Many guests come to the room and throw an invitation to be friends, while not even greeting me. I don't accept such friendship. My friends are devoted fans. Who communicate with me and love me.So don't try to be friends with me without becoming my real friend.
Those who think that I am old and in general that age is a sentence. Only people of average intelligence can say this. Because, I know examples from history about the achievements of people older than me, you will never talk about limitations if you become smarter! People get old if they stop moving forward and they don't have dreams and goals. You are young while you feel young. The Greek philosopher Socrates learned to play musical instruments when he was over 80. Michelangelo painted his best paintings when he was over 80. Goethe completed his work on "Faust" at the age of 80. Newton continued to work when he was 85 years old. No one should consider themselves old, and old age will not overtake you. I am at the age that my eyes and smile show! Eyes say everything about a person!
Studio henchmen and individual models who come to my room to insult me and call me a terrible old woman I sympathize with you! At least it's funny! Imagine that I have a home mirror and I see how I look! The more you insult me, the more I realize that I am better than you and your studio models. And thank you for your assessment and such attention to me! Your insults tell me that I am better than you! Keep raising my self-esteem for me! If I were you, I would take lessons from people like me and teach your incompetent models by my example! Think about it! Although sexuality is an internal state and it cannot be learned.
Why do I work here? I want to prove to everyone that men are excited not by a naked body with legs spread, but by a sexy woman. After all, when you meet a woman on the street and want to fuck her, she is not naked. Why do I have to sit here with my legs spread? Just because others do it? But I'm one of a kind and I don't want to be like anyone else. When I see naked young models, I treat it normally, because youth itself is already beautiful. But a woman at my age can't just lie on the couch with her legs up, waiting for someone to fuck her. This is my personal opinion. I'm not going to pretend and pass myself off as a perverted prostitute who does not have her own values and principles. That's why I'm not sitting here naked, hanging my tits on my stomach and spreading my legs! Of course, each token is very important to me, but those who want to get everything for 1tk and at the same time satisfy themselves are ridiculous!
Tell me how economical are you when you buy beer or cigarettes? Or will you buy tasteless bread just because it is cheaper? So why did you decide that women working for 6-10 hours did not deserve a rating higher than 1 t k ?! Where did such a devaluation of the female body come from in your minds? Many of you come here to get relief, so why is it that when you go to the hospital to cure some of your ailment, you pay for help, and here you decide that 1tk is enough to make your penis and your physical condition better?! I see that the reason is not at all in you, but in how many models devalue themselves, being already undressed in their room. But all rooms have different rules and in mine they are different from the others. Therefore, you do not need to come in and ask me to undress or show something for 1 tok or for free. Everything that I do and for what amount is written in my menu. And if you ignore my prices, then I also ignore your requests! Let's respect each other!
Hi, my name is Elena, I'm from Russia. I am 55 years old. If you are reading my profile, it means that you are not a simple onlooker who went to the site to watch everyone in a row, you have a taste and interest in something special. I love my country very much. I am not married and I have children and a grandson. I love everything beautiful, from music to the starry sky. I am a romantic and I like to read books and watch beautiful movies. I love nature and animals, travel and chocolate. I love expensive cosmetics and perfume, jewelry and clothes. Russian women like to dress beautifully and expensively, I am no exception. I am a good listener and I like to give advice, but if you want to talk to me about your problems, then it should not be for free. You don't need to use me for your own purposes. I like to help people and can be a good friend, but I don't like being betrayed or not trusted. I will always reciprocate if you are honest and unselfish.
Video's
Uitsluitend voor Fanclub-abonnees
03:00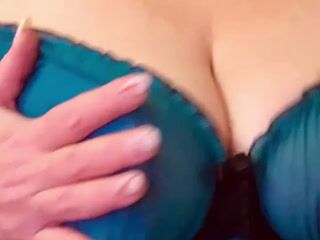 Alleen voor Geregistreerde Gebruikers
01:14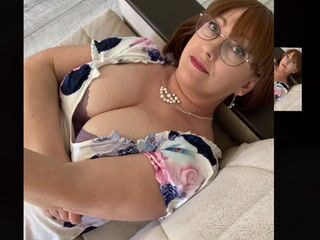 00:30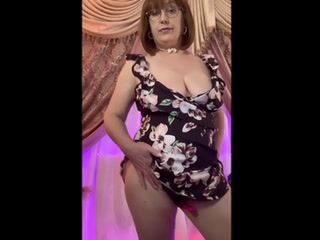 00:34
Online tonight I'm waiting for you
Uitsluitend voor Fanclub-abonnees
01:59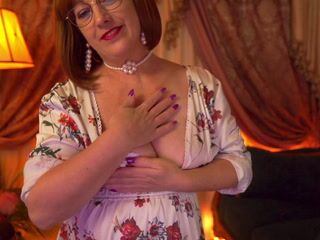 00:43
hi!) it's me)all good boner!
Uitsluitend voor Fanclub-abonnees
01:48
Uitsluitend voor Fanclub-abonnees
02:31
do you like to watch me masturbate?)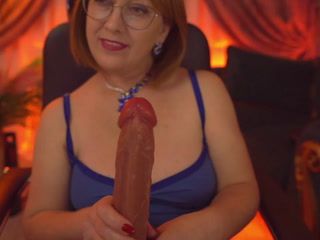 00:59
Uitsluitend voor Fanclub-abonnees
01:08
Uitsluitend voor Fanclub-abonnees
09:03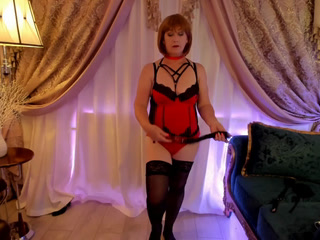 00:41
Uitsluitend voor Fanclub-abonnees
02:30